Hi! * waves intensely*
Sooo.. I have been MIA for the last 2 days on here. I hated it but I was soo busy! Between work I was spending some much needed friend time on Friday. I have a best friend of mine who is moving away at the beginning of March so we were kind of spending time together with some of our other friends bowling and shopping and out to dinner! Then on Saturday I spent the much needed day with my mom. I can't remember the last time her and I actually went shopping and to more than one store! It was soo much fun!
That is why today I will have two post up! Okay on to the post. Inspired by a flag was the challenge today and I chose three! They all represent my heritage. I am Polish, Italian and American. Not to mention that besides the American flag the Polish and Italian flags are the easiest to replicate!
I only have one picture to display of my nail art which I have come to realize in this challenge is not up to par! I usually do much better and will do much better in future nail art post that I have coming up throughout the year! I used Sally Hansen Hard To Get, Mode # 119, China Glaze Starboard, China Glaze Phat Santa, and L.A. Colors Art Deco Striper in Red
From my ring finger we have the Italian flag which was the easiest to paint. Then my attempt at the American flag, drat my short nails. Finally on my pointer finger we have the Polish flag. I also had to paint these on my right hand since my pointer finger on my left hand has a boo boo on it and even though I did change my polish after these nail art sessions it was the most painful thing ever with the acetone. I even used one that's not as strong and it still hurt. Painting my nails wasn't as bad since obviously I didn't brush my skin. LOL!
Here are what the Flags normally look like.
Polish Flag


Italian Flag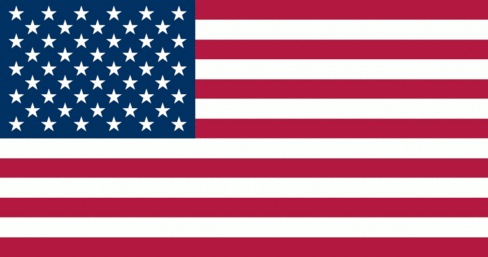 American Flag
That is it for today Check out the my amazing ladies who are flying their flags!
Polish and Diamonds !
@
Nails By Tawny !
@
Morie's Nail Art!
@
2 The Last Drop!
@
Nail Polish Rehab!
@
Click the Twitter Blue @ symbol to follow them on Twitter!
Talk to you all for day 29!